IT'S HOT.
Yes, we know that is the understatement of the year. The past few days in the Mid-South, we've seen scorching temperatures and heat advisories, and the summer is not over yet.
To help you beat the heat, we've compiled just a few of our favorite recipes for refreshing, cold drinks that are guaranteed to keep you cool and happy as the temperatures rise. If you have a favorite low-sugar, ice-cold drink recipe, share it in the comments!
Raspberry-Lemonade Slushie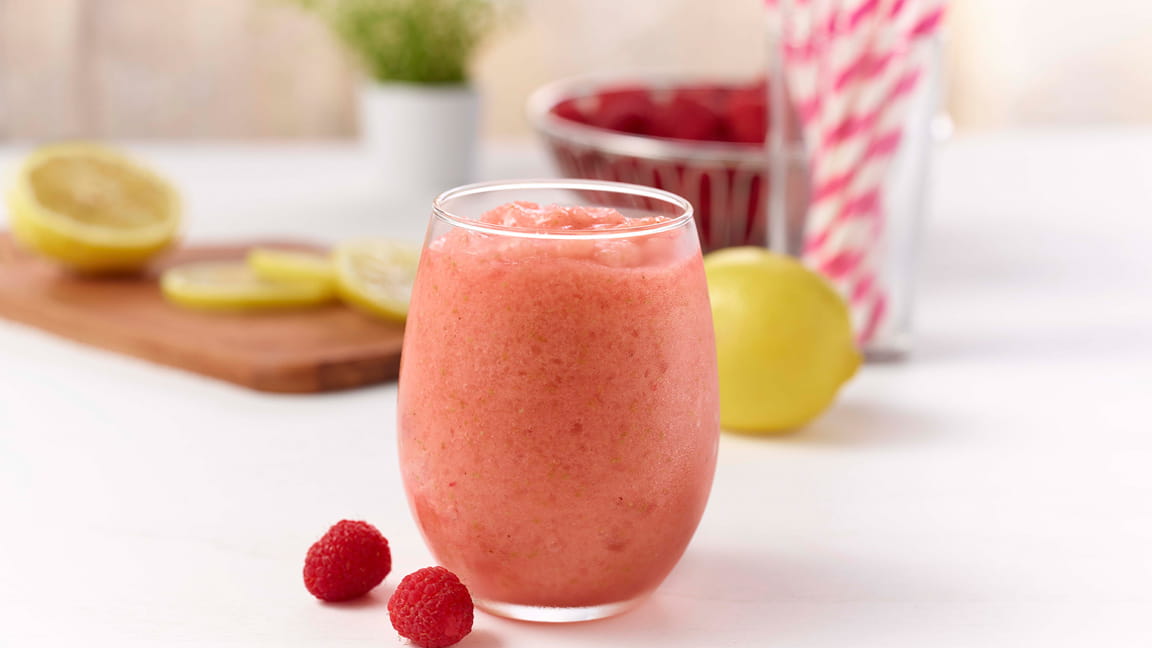 Chill out when the weather's warm and treat yourself to this frozen drink that's a blend of seasonal fresh raspberries and fresh lemon juice.
Ingredients:
12 oz raspberries
1 cup sugar substitute
1/2 cup fresh lemon juice
5 cups ice cubes
Directions:
In a food processor or blender, process the raspberries, sugar substitute, and lemon juice until the raspberries are puréed.
Add the ice cubes. Process until the mixture is mostly smooth and has a slushie-like consistency. (It's okay if there are a few ice chunks. Don't overmix.)
Divide the slushie into cups. Serve immediately.
Strawberry-Lemonade Italian Ice
This fruit-centric, healthy dessert is a great frozen treat that can be made without the use of an ice cream machine.
Ingredients:
1 1/2 lb ripe strawberries (stemmed, halved)
3 Tbsp lemon juice
2 Tbsp granulated sugar
5 cups ice
Directions:
Trim and remove the stem from each strawberry; cut each one in half. Add strawberries into the bowl of a food processor or a powerful blender.
In a small bowl, add lemon juice and sugar. Mix together until sugar is mostly dissolved. Add into the food processor or blender; blend until strawberries are pureed.
Add in all the ice; puree until mixture is entirely smooth and all the ice has been blended.
Pour into a 9-inch by 13-inch baking dish and freeze for 30 minutes. Use a spoon to scrape along the edge of the dish, pushing those outer frozen chunks into the middle of the dish. Use back of the spoon to spread Italian ice into an even layer.
Freeze another 30 minutes and repeat process. Lastly, freeze for 1 more hour.
Remove from freezer and use a spoon to scoop Italian ice into cups to serve.
Summer Limeade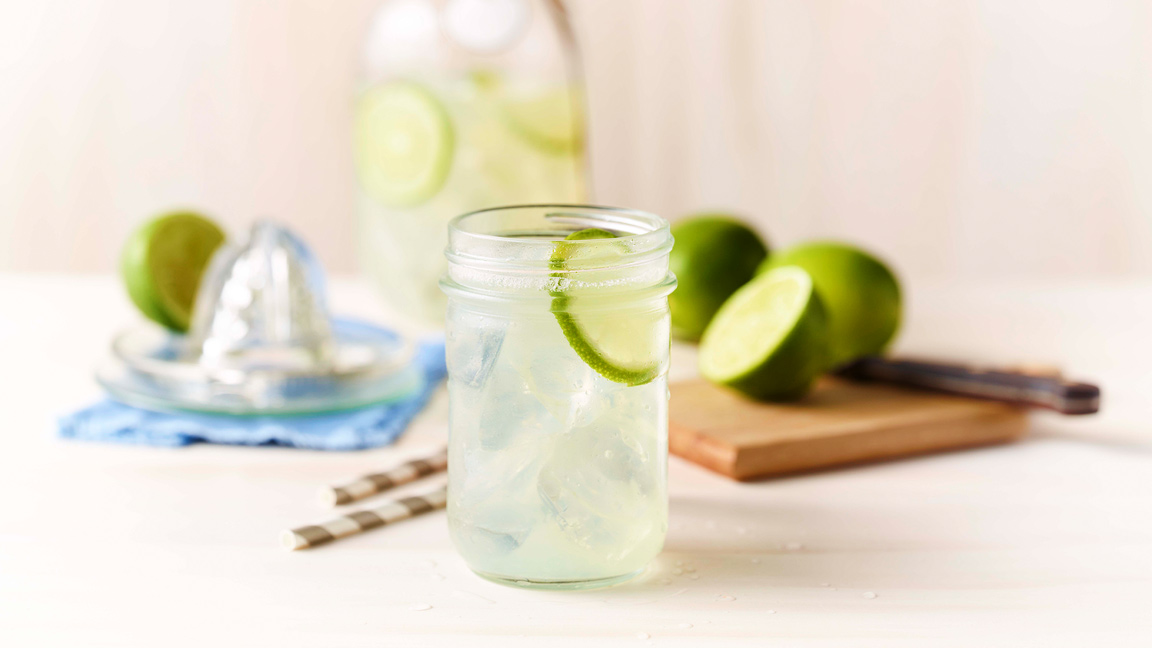 Making a batch of this American frozen drink recipe for a party? For a touch of easy fanciness, add berries or even edible flowers into an ice tray. Top with water and freeze for beautiful ice cubes to use for the limeade. Also note that the lime zest increases the lime flavor; letting it sit for a day before serving pumps up the citrus-ness.
Ingredients:
ice, as needed
1/3 cup fresh lime juice (about 3 limes)
4 lime wheels, to garnish (optional)
2 teaspoons lime zest (zest from about 2 limes)
1 1/4 teaspoon sugar substitute
5 cups cold water
Directions:
Wash 3 limes. Using a microplane or zester, zest each lime. Add zest into a large pitcher.
Cut each lime in half. Use a juicer or citrus reamer to juice each lime until you have 1/3 cup lime juice. Add into the pitcher, along with sugar substitute and water. Stir together to combine.
If desired, make 4 lime wheels by cutting and discarding the ends off the lime. Slice the lime into 4 wheels and add each one into a glass. Add ice into each glass and fill with 8 ounces limeade.
Stir limeade before serving because the zest settles into the bottom of the pitcher. Pour into glasses and serve.
Find more heart-healthy recipes online at Recipes.Heart.org